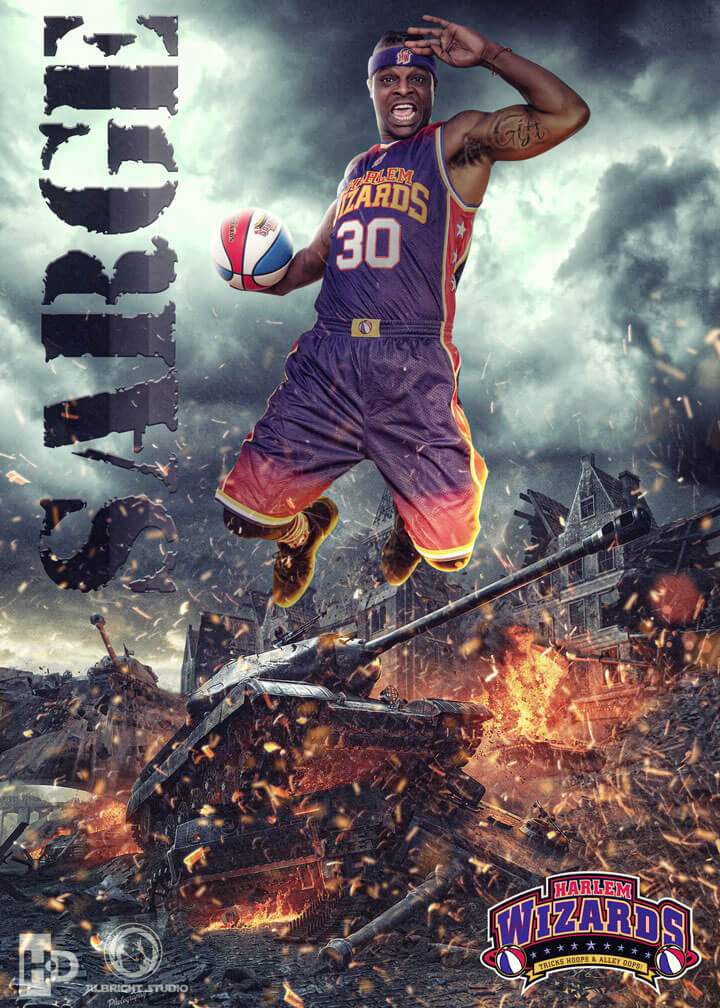 Name: Roscoe Johnson Jr.
Number: 30
Height: 6'5"
Born: 1986
Wizard Since: 2013
School: Allegany College of Maryland
Bio: Sprite Slam Dunk Showdown runner-up. Played with Globetrotters & And1Live for 2 years each. Featured in Foot Locker commercial in 2012.
Motto: Work hard to play hard but when you play hard expect hard work...
Play Video: