Read more
A brand new fun & fitness fundraising event!
Meet the
2021 Harlem Wizards
Learn about your favorite players!
How can the Wizards help you raise money?
PLAY VIDEO
Learn about the Wizards
Pump up your
fundraising

with
Trick Hoops and Alley Oops!
The Harlem Wizards' players, staff and support personnel want to express their deep sympathy to the families of Ahmaud Arbery, Breonna Taylor and George Floyd. As an organization, it's saddened to see the images of such heinous murders. This is very personal for the group as 90 percent of the players are people of color, and this could have been one of them or their family members.
In order for the players to have a platform to collectively share their thoughts and feelings, a Zoom conference call was organized to give Harlem Wizards' players a voice and outlet to provide their perspective on these issues of inequality and injustice.
Reactions to these horrendous murders was anger, disappointment, resignation, pain and sadness. The common questions that emerged were: "How do we get past this?" "How can I make it safe for my kids?" "How can I feel completely comfortable and welcome in the USA?" "Will this ever change?"
King Arthur Lewis, Jr., the inspiration for the "Team of We" movement, shared that, "We have to have sustained perseverance, like the 381-day Birmingham bus boycott that ended busing segregation in Birmingham. We can protest and demand equality, but our challenge is to stand up for these things that we believe in while coming from a place of love and inclusion."
Todd Davis, CEO Harlem Wizards, said, "It was heartbreaking to hear the players' experience of living a somewhat double life. Respected and beloved while in 'Wizard' mode, but subject to a different reality when the uniform is removed. What was gratifying was that the players shared their authentic experiences and came together."
The key Zoom meeting takeaways included a desire to continue to bring people together through fun, inspiration and exciting trick-hoops, but also a shared hope to go beyond that and to be part of the healing and educational conversation about race relations and the challenges faced as a nation.
"We believe that through our travels around the USA that we have an opportunity and moral obligation to share our thoughts with the millions of students we see each year," Davis says.
Eric Jones, the longest-tenured Wizard of 22 years and one of the player-coaches said, "As an organization we have entertained fans across the globe for the past 59 years and we have brought families and communities together through basketball. This is not just what we do, this is who we are. This commitment to educating and fostering connection and understanding is a natural next step for the organization, fostered by where we are right now in this national conversation."
Dwayne "Swoop" Simpson, a 13-year Wizard and a player-coach said, "This is about fair treatment and justice for African-Americans, but it's also about humanity and making the world a better place for all."
The Wizards participated in a peaceful rally in Paramus, N.J. at Paramus High School.
Whether you are a PTO/PTA, an education foundation, a booster club, a junior class, a project graduation, or a non-profit, charitable organization, the Wizards can pump up your fundraising while providing an enthusiastic community building event.
Since 1962, the Wizards have helped organizations like yours create fundraisers that exceed expectations. We are a family business and we are passionate about giving your community a world-class, laugh-a-minute, high-flying, interactive show on a basketball court.
Let our knowledgeable sales team walk you through what it takes to produce a wildly successful event.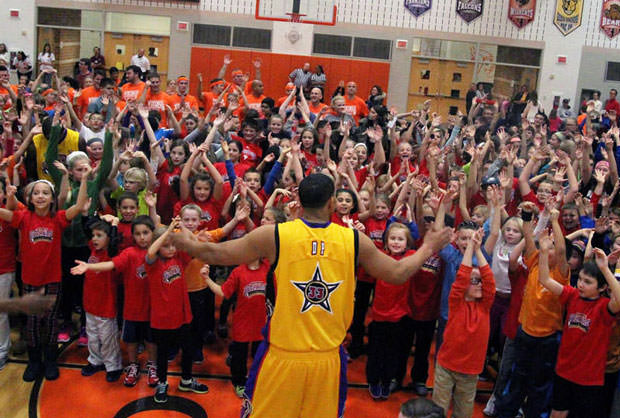 Join your favorite Wizards for a free, online physical education class!
Keep fit while you're keeping safe!
Get Wiz-Fit Now!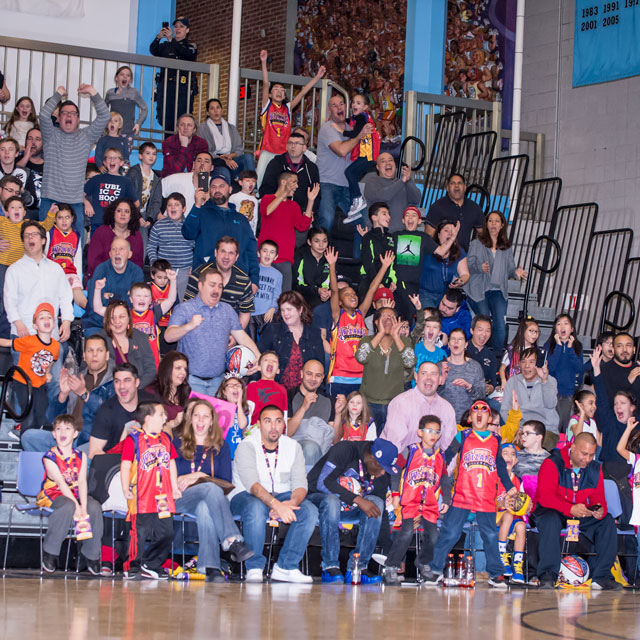 Without a doubt, far more than just "entertainment."  The Harlem Wizards delivered on every promise and then some! It took only a quick glance at the packed house to recognize the smiles, hear the laughter, and observe the unbridled enthusiasm of everyone there. These are "real deal" role models in a world where great role models appear to be in short supply. Clean, action-packed basketball with a generous serving of laughter and great fun for all ages.
Market Manager
KOOS Radio Stations
Coos Bay, Oregon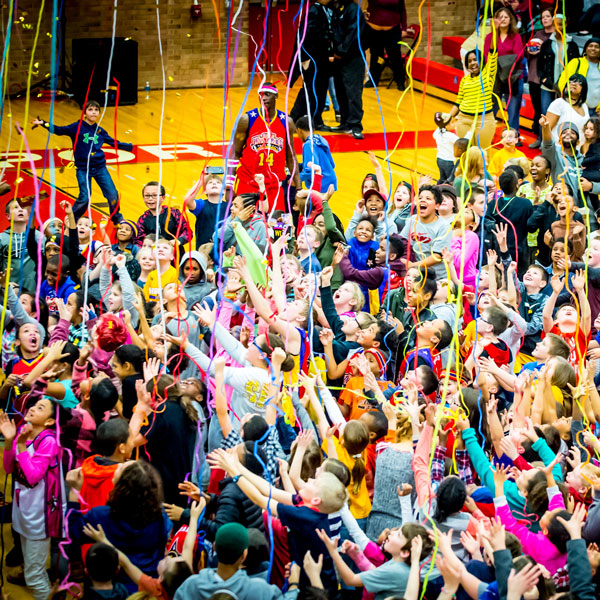 "The Harlem Wizards coming to our school was by far the biggest fundraiser we have ever done. It was an amazing experience for our kids and adults alike. This was the perfect way to blend raising money while having tons of fun!"
Co-President
Johnson City PTO
Johnson City, NY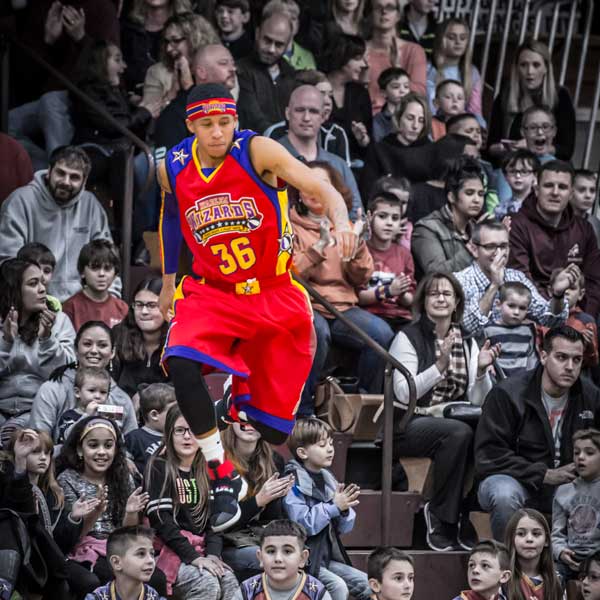 The overall response to the game was incredible. The players, DP and Joe truly made this a show that the entire family was excited about!
Co-Coordinator
Winthrop PTA
Winthrop, ME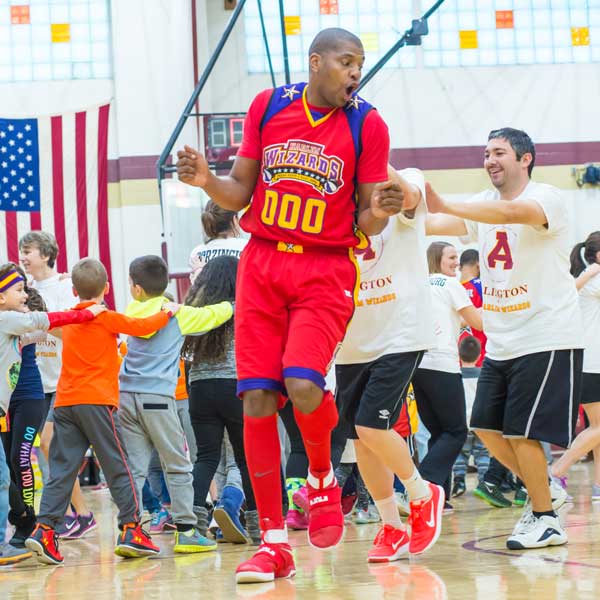 I would recommend this to ANY school. We were very nervous about this game because it was a first for our town and I couldn't have been happier with the result. The team was SO helpful the entire time!
Treasurer
West Woods PTO
Farmington, CT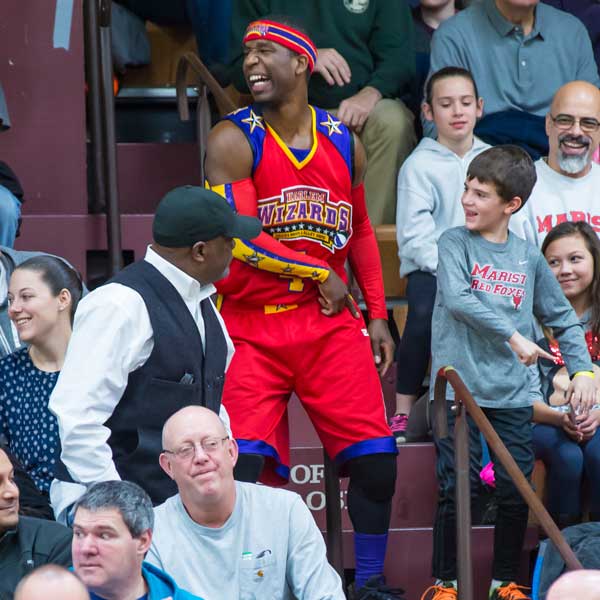 It was an all around GREAT experience. All members of the team were very helpful and a total pleasure to work with. We have already received nothing but compliments and praise for the event. Great for the children and our whole community. Communication was good, clear and timely. Good online resources.
President
Tahoma Schools Foundation
Maple Valley, WA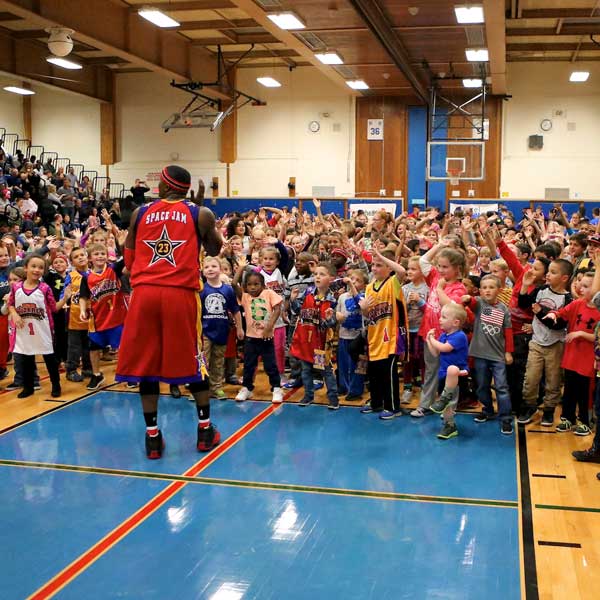 The Harlem Wizards are the real deal when it comes to family entertainment and crowd interaction. Slam dunks and high flying antics brought people to the game, but what they left the game talking about is how much they laughed and enjoyed themselves. The highlight of the night for me was when all the children came out of the stands and danced. All you could see was cameras and smiles through out the stands. One middle school student told me after the game, "This was the best day of his life!"
Principal
Alice G. Mulcahy Middle School
Tulare, CA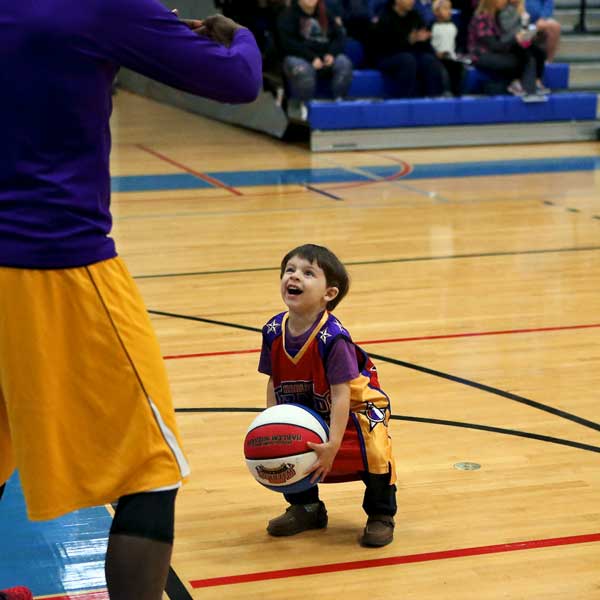 This was the easiest event I've ever done! The support team gave us everything we needed to be successful. The event far exceeded all of our expectations and the attendees had a great time. The school assemblies were awesome and the kids loved it! As the organizer I heard nothing but positive comments and kudos - not only for our organization of the event, but how wonderful the event was! Personally, I've never seen so many smiling faces in the audience. The kids have been talking about it nonstop.
Board Member & Event Coordinator
Spring River Area Chamber of Commerce
Highland, AR
I must tell you that I have been doing school fundraisers for a very long time and this is by far my favorite one!!
PTO President
Gateway Middle School
Monroeville, PA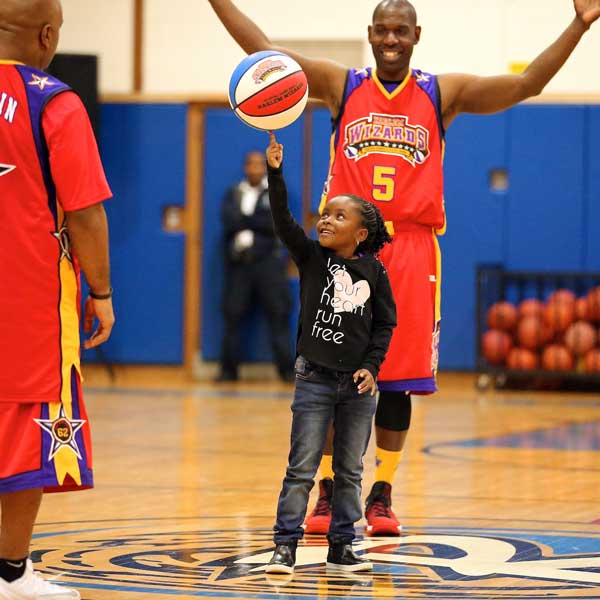 This event was beyond amazing! The players and Joe were amazing to work with and helped make sure things ran smoothly. The community was amazed by the performance and are already asking when they will be coming back!
Teacher
Virginia CUSD #64
Virginia, IL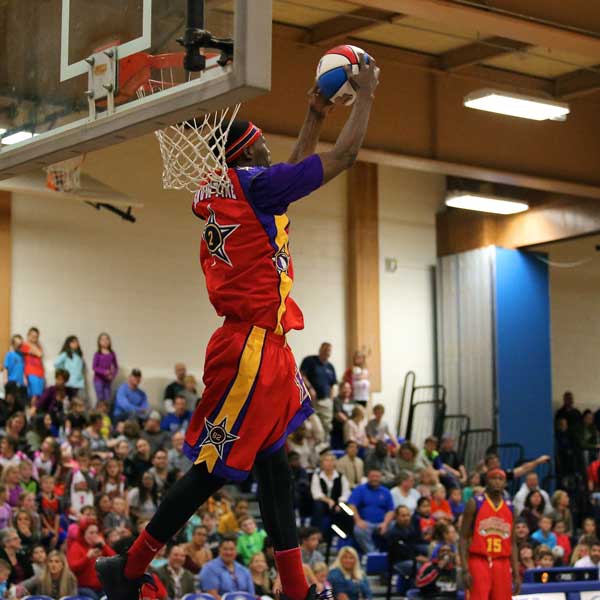 This was amazing for our community. I appreciated how organized everyone was, from the support person to the players!
PTA Chair
Flabeau Elementary School
Tony, WI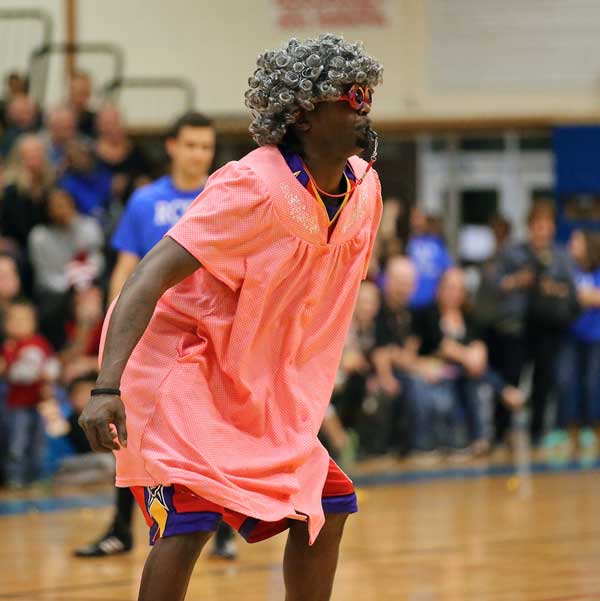 I can not say enough about your organization. From the first phone call to closing out at the end of the show everyone was amazing making sure that we had the best experience.
Dakota Galusha Memorial Fund
Northampton, PA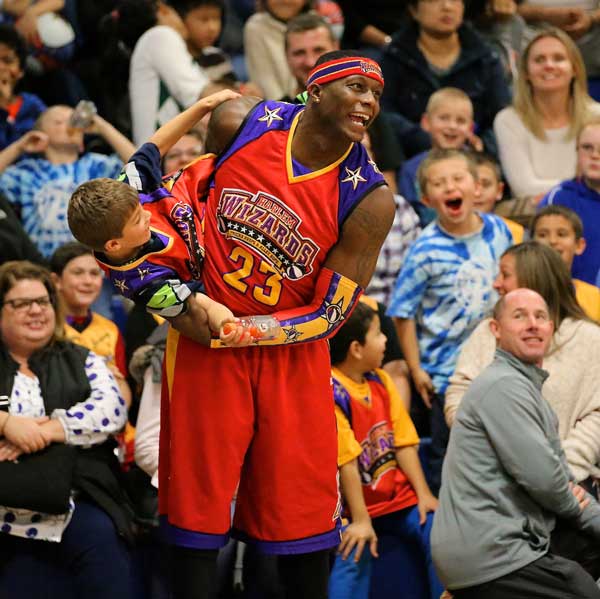 DP and his team are AWESOME! Kids came to school the next day talking about the awesome time they had, wearing their autographed items purchased at the game the night before. Parents, teachers and students are still talking about the great time they had! Thank you so much. This is the third time we have had DP here and this was the BEST, MOST AWESOME show of all times! Keep up the great work!
Secretary to the Principal
Woodstown Middle School
Woodstown, NJ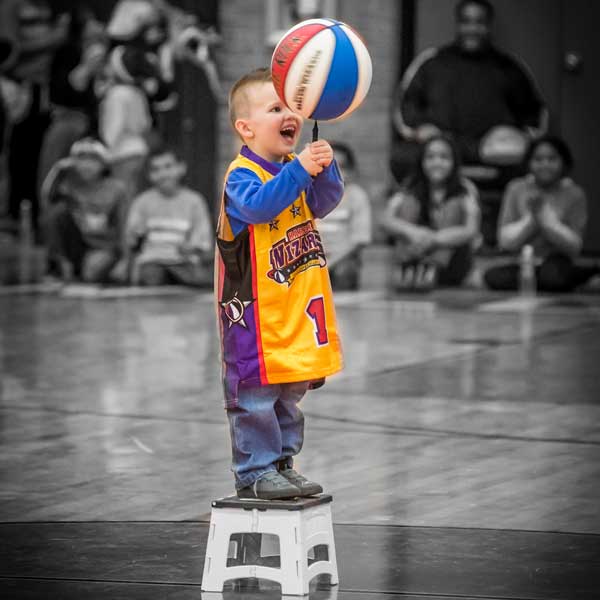 Our event was a success due to the fantastic personalities and skills of the Wizards. I had high expectations but they were surpassed -- I'm still smiling 24 hours later! Feel free to put me on your reference list! Broadway led the show with great skill. What a team you have!
Executive Director
New Prairie Education Foundation
Mishawaka, IN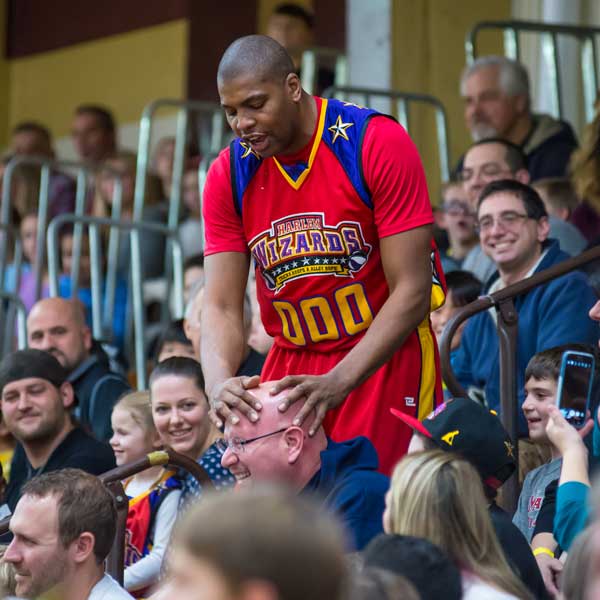 Thank you for an amazing evening of Harlem Wizards Basketball! The importance of bringing our community together to provide an opportunities for children and families to build friendships, local organizations to be supported and in turn show support and allowing for endless smiles, laughter and memories that last well beyond events are all things that we strive to achieve. The Harlem Wizards that flew thru the air in our gymnasium provided all of the above!
Recreation Coordinator
Township of Florence
Florence, NJ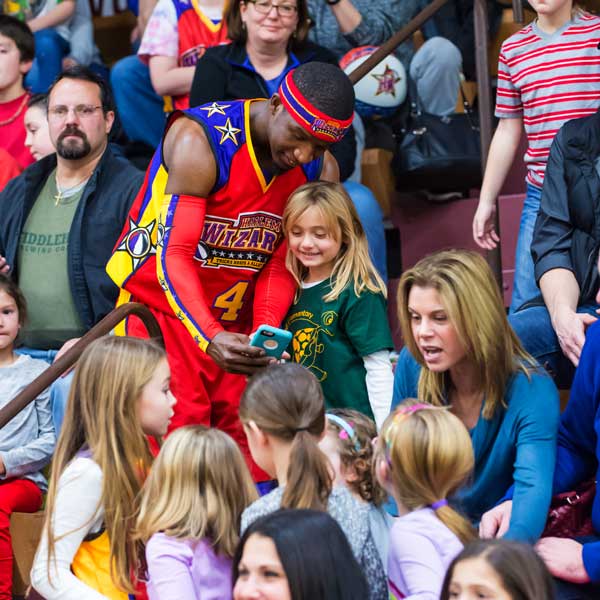 This was the most interactive, entertaining fundraising event we've had since our doors opened in 2011. It was so nice to see not only the students participating, but the staff as well as the parents too. Nobody puts on a better show, at an affordable price, as the Harlem Wizards. This was, by far, the best family-oriented entertainment that has come to our town. Our PTO was so thrilled by the fundraising outcome. Even though this was our first year holding the event, booking the Wizards for next year was a no-brainer!
PTO Treasurer
Meadow Glen Elementary
Lexington, SC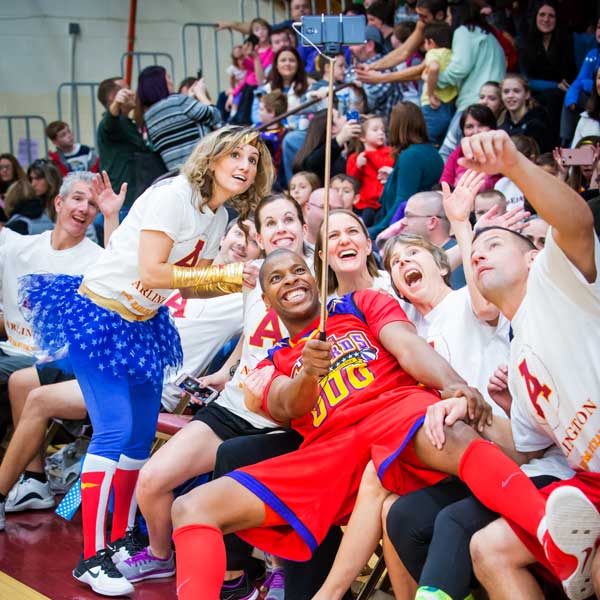 The sales representation helped tremendously throughout the planning. They were very responsive and provide the needed support. The players were perfect - they put on a awesome energizing show, they worked the schools well and they were very professional working with us on the event day details.
Elmhurst District 205 Foundation
Elmhurst IL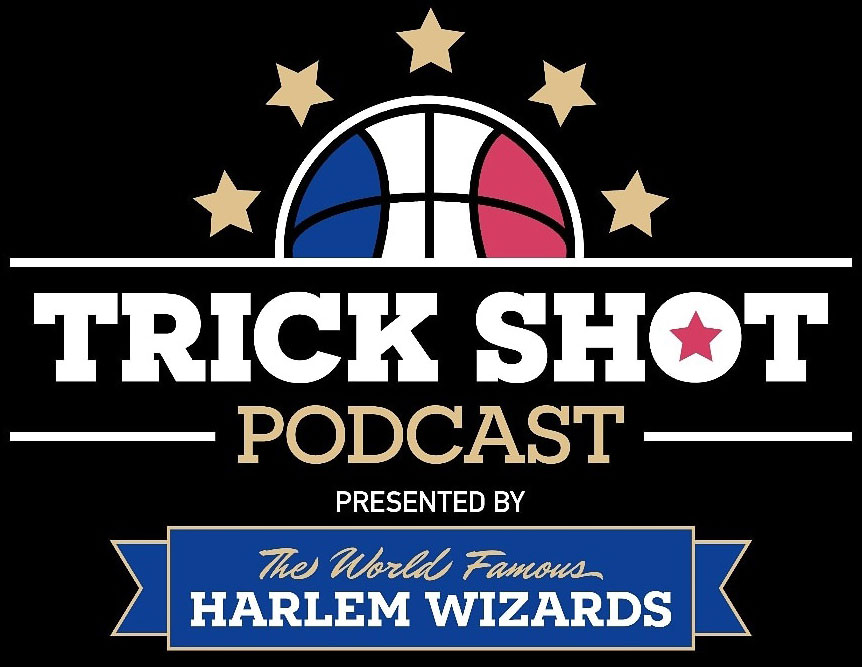 The Trick Shot Podcast
The Trick Shot Podcast is a Fresh, Exciting, Funny, and Informative Podcast hosted by Ugochukwu "Ugoboy" Onyianta & Rashaan "Rocket" Barner. They bring you amazing insight into the world of show basketball, pro sports, film, music, and main stream/pop culture. Check them out on Spotify: